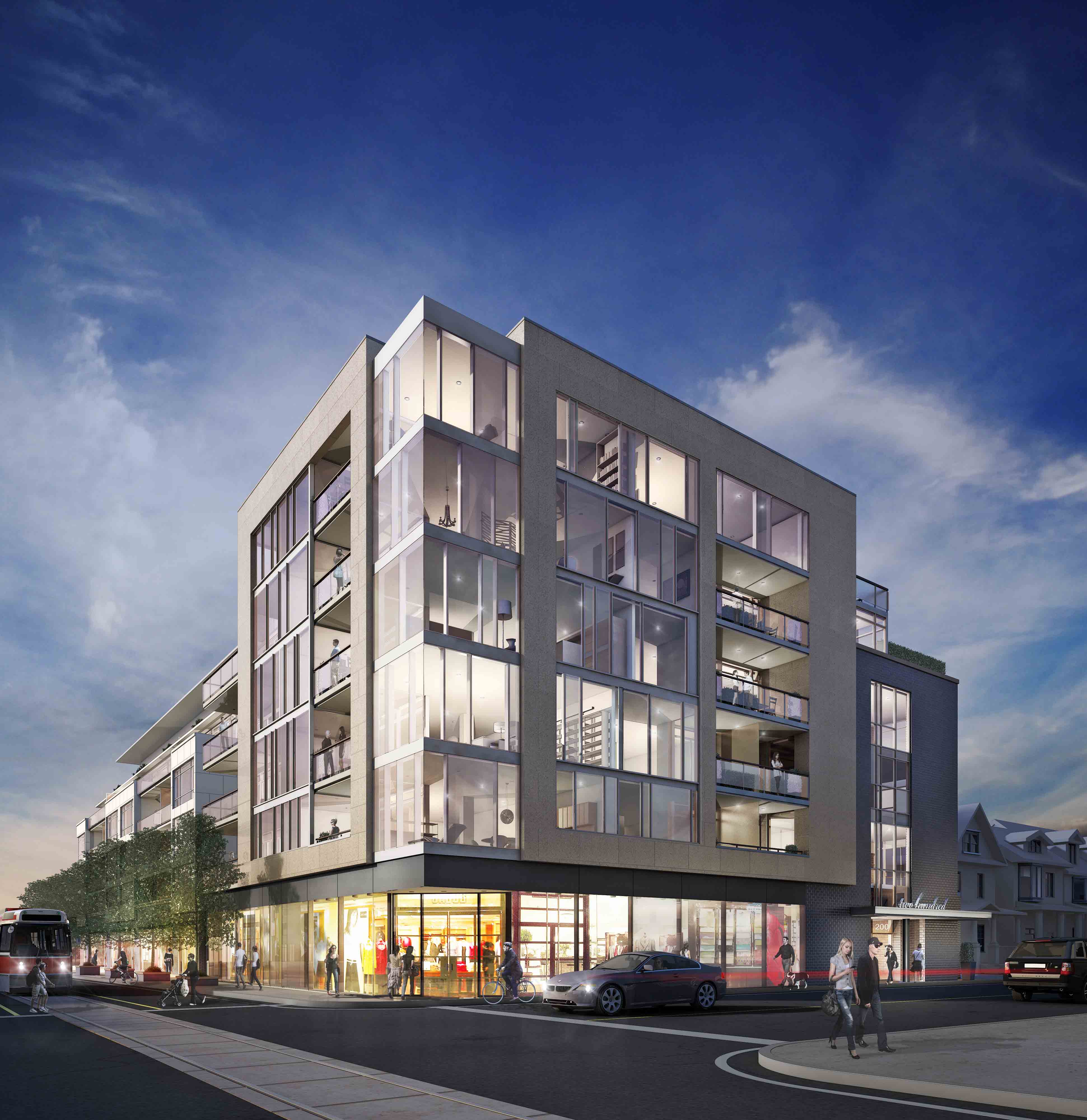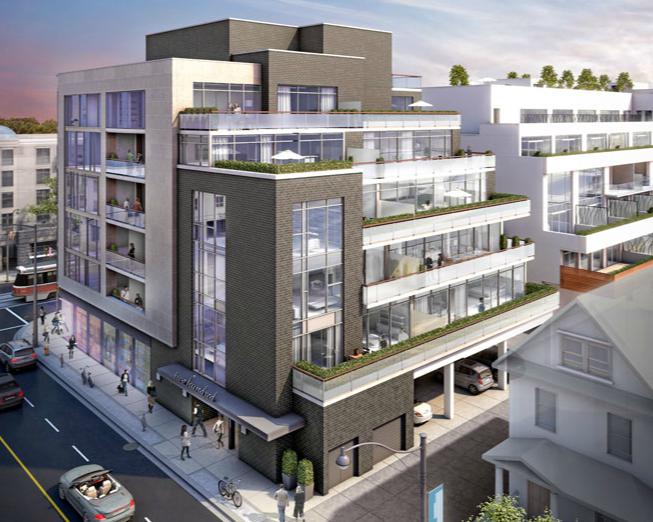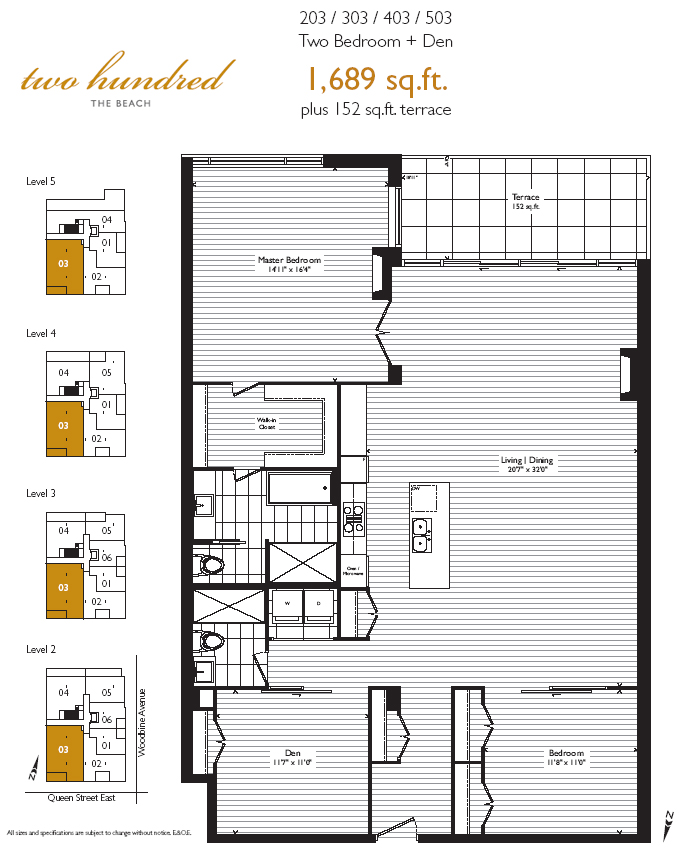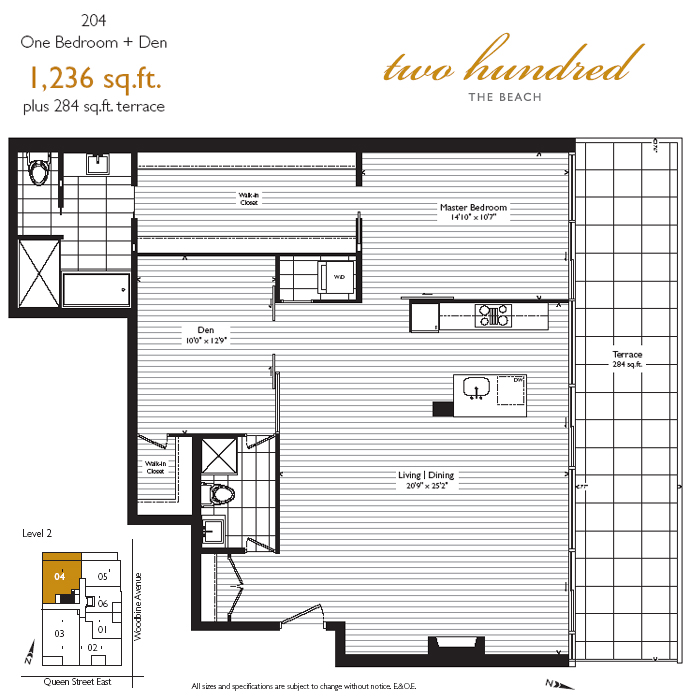 200 Woodbine Condominium
Currently in the Planning Approvals Phase, this 27 unit-8 storey condominium project located at the corner of Queen and Woodbine in the Beach area of Toronto Is the Phase Two component of the "One Rainsford Condominium Project".
Project received approval from the OMB in February 2014 and is currently in the site plan approval phase. Marketing of the Project began late 2011 with construction scheduled to commence in the Fall 2014.
Like its predecessor, 200 Woodbine incorporates several environmental features:
LED lighting throughout all suites
High efficiency HVAC systems individually metered
Energy efficient lighting in garage
Individual Suite remote reading electric smart meters
Carbon Monoxide detector controlled garage fans
Tri-sorter garbage chute system
Energy Star kitchen appliances
Smart irrigation system
Secure Bicycle storage at garage level
"Dark Sky" Exterior Lighting
Extensive Green Roof
Parking spaces conduited for future electric car conversions