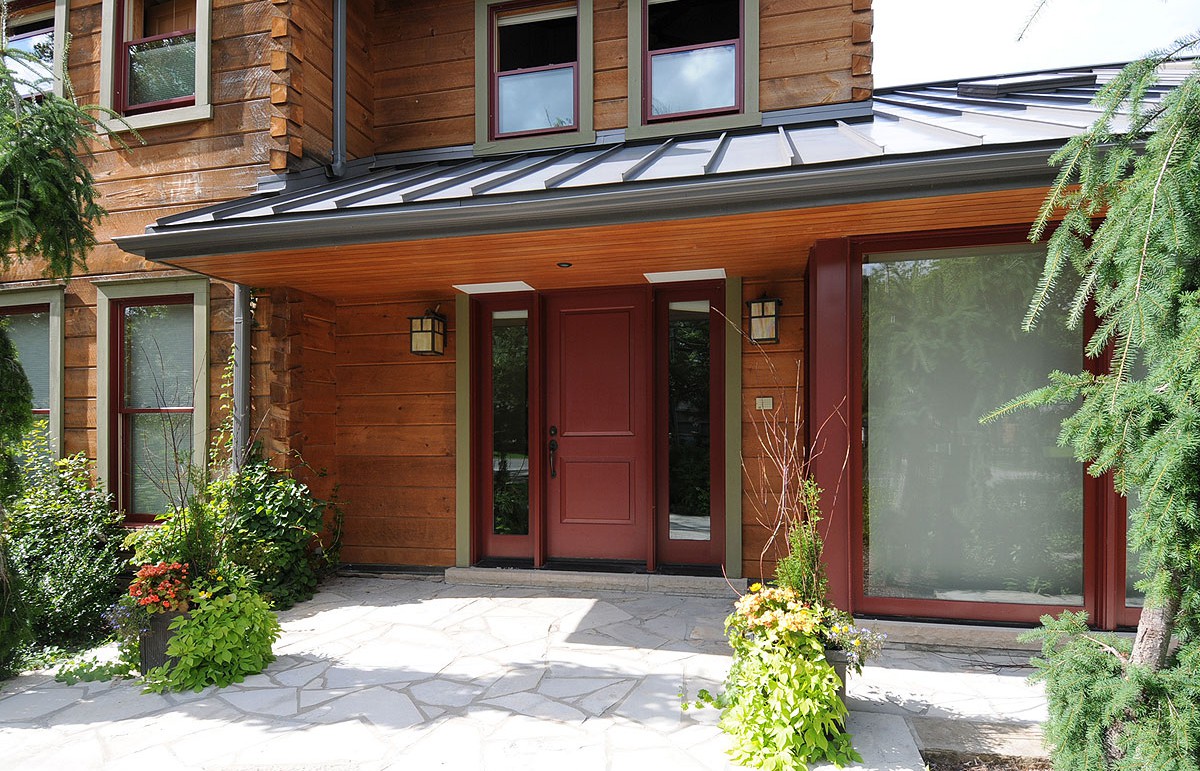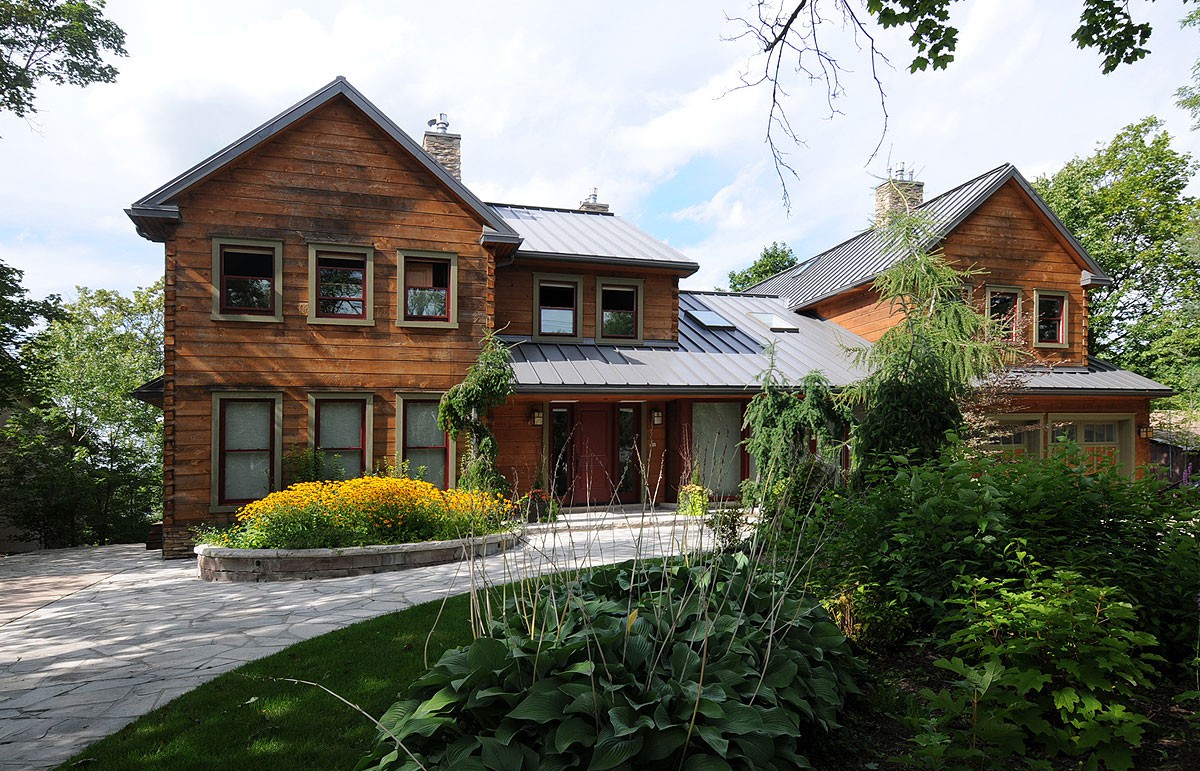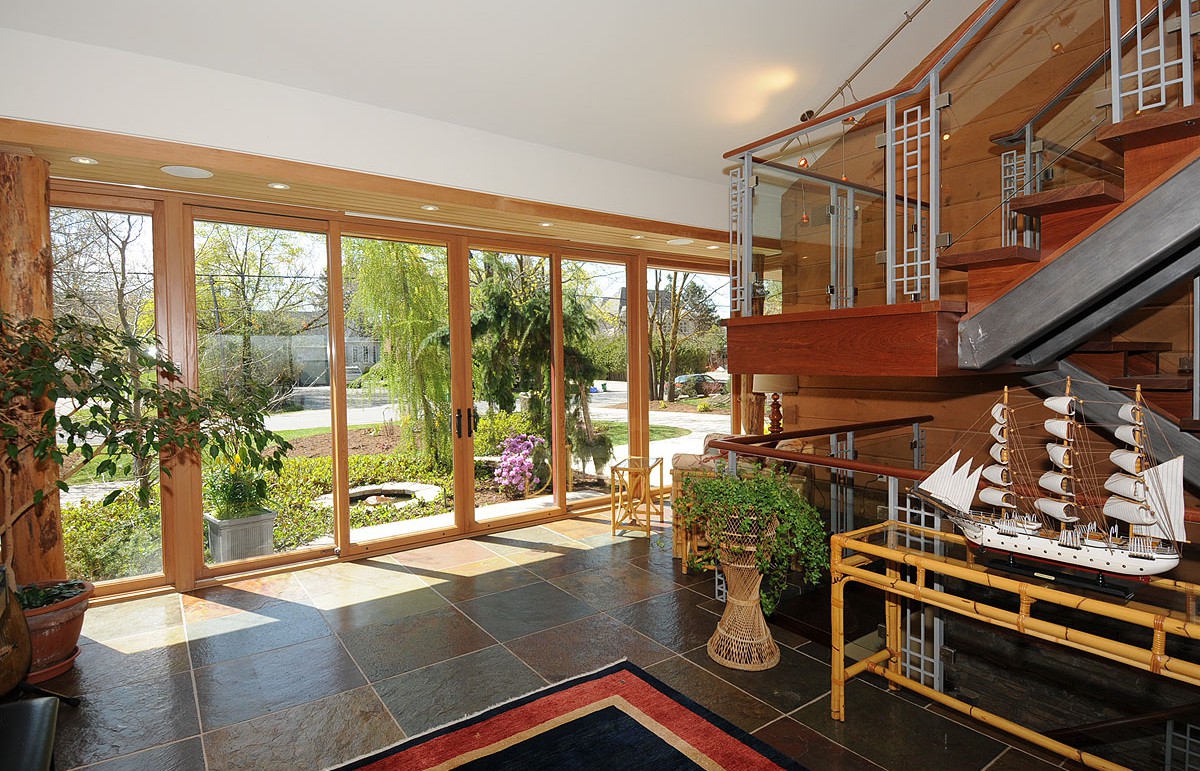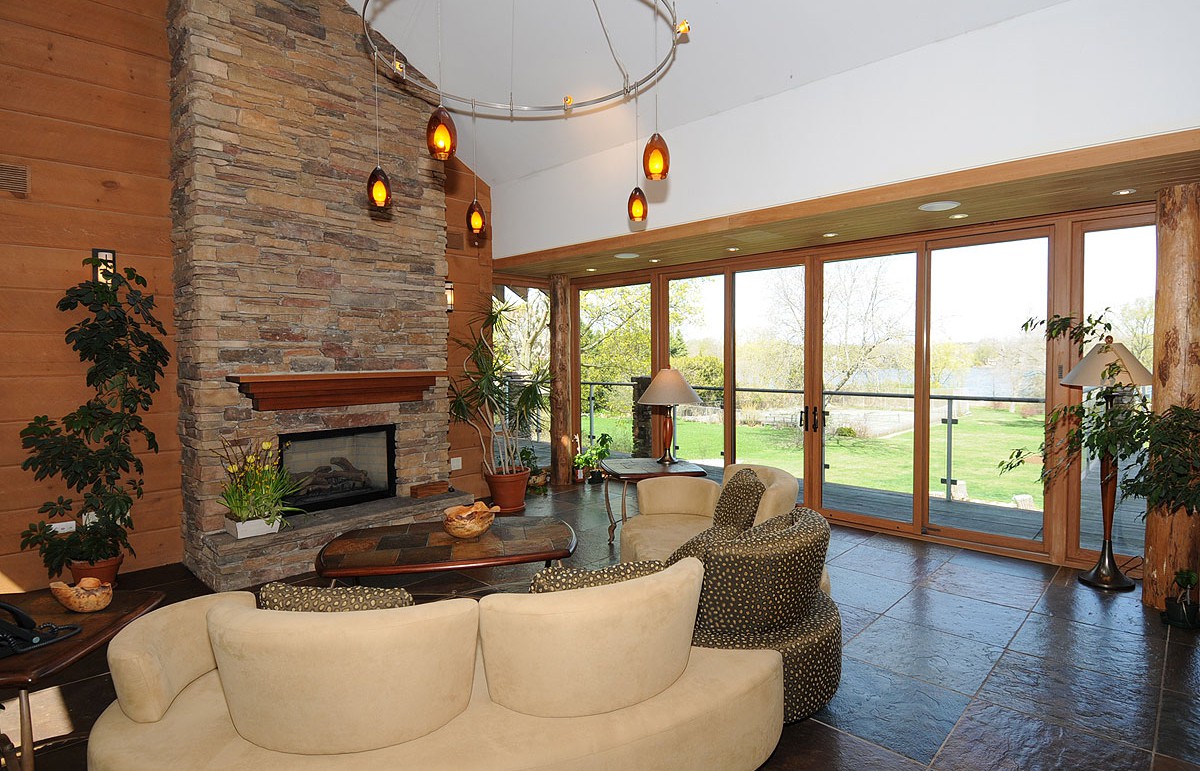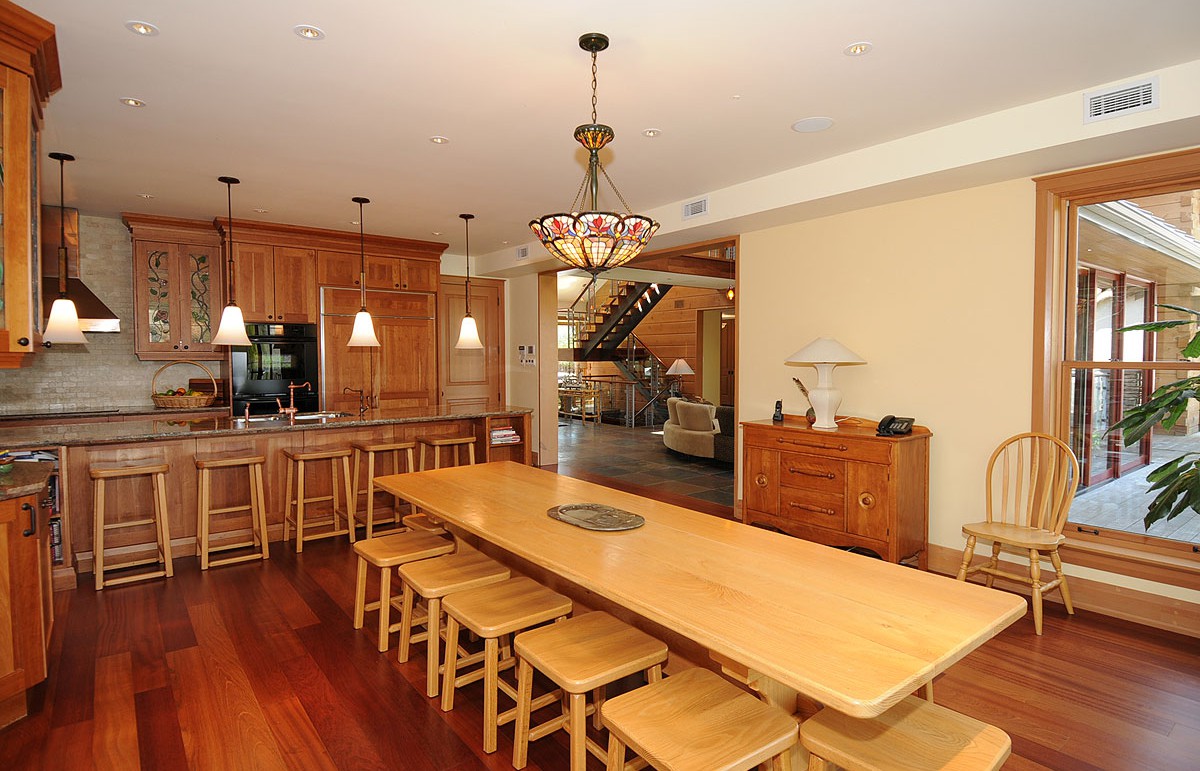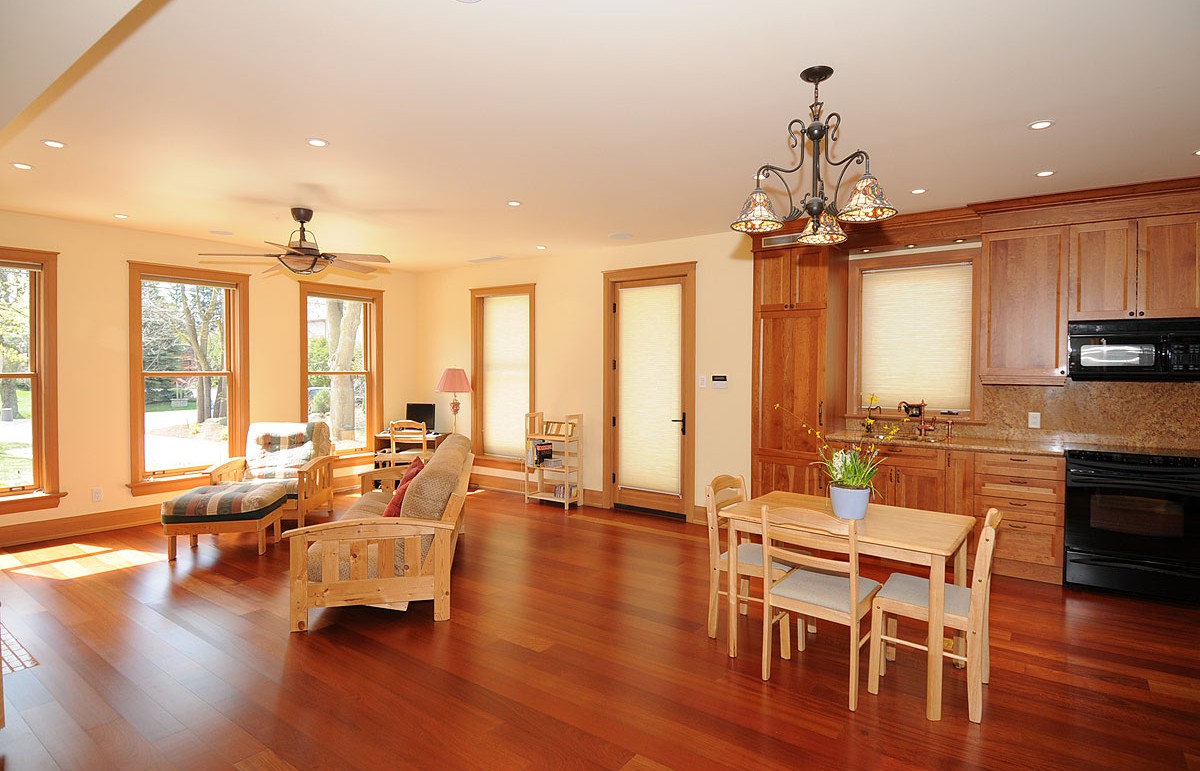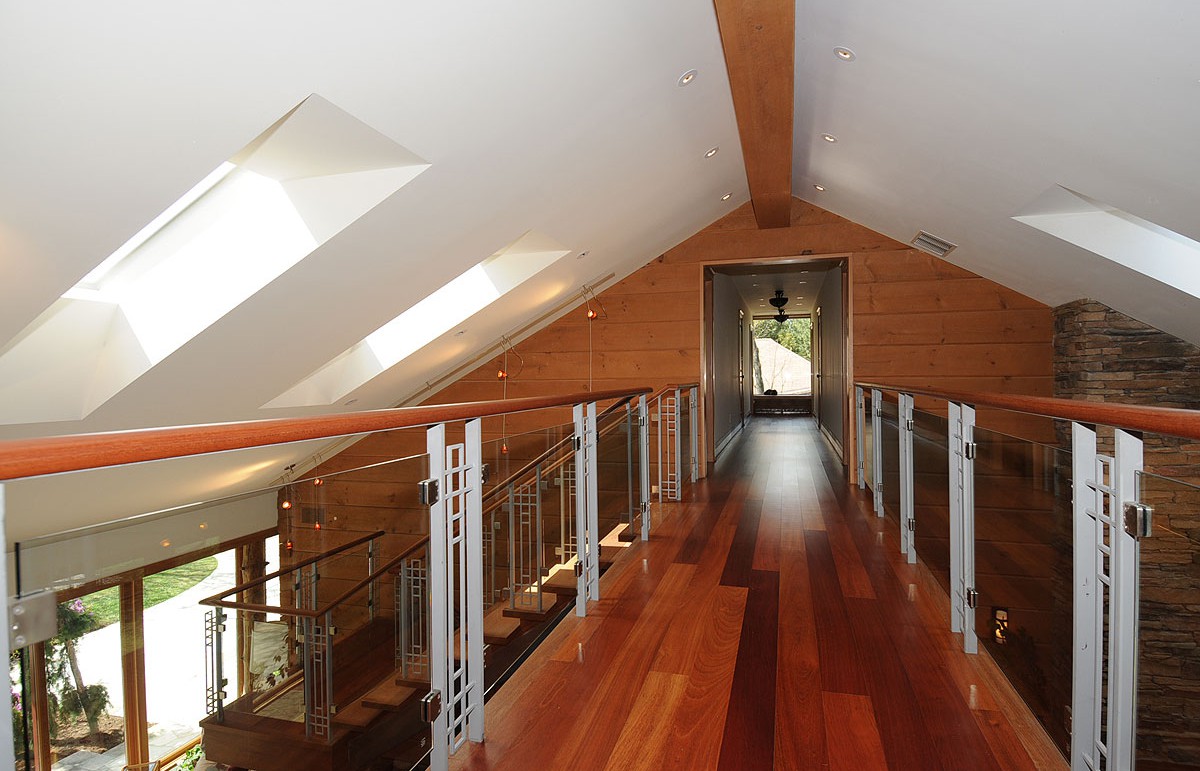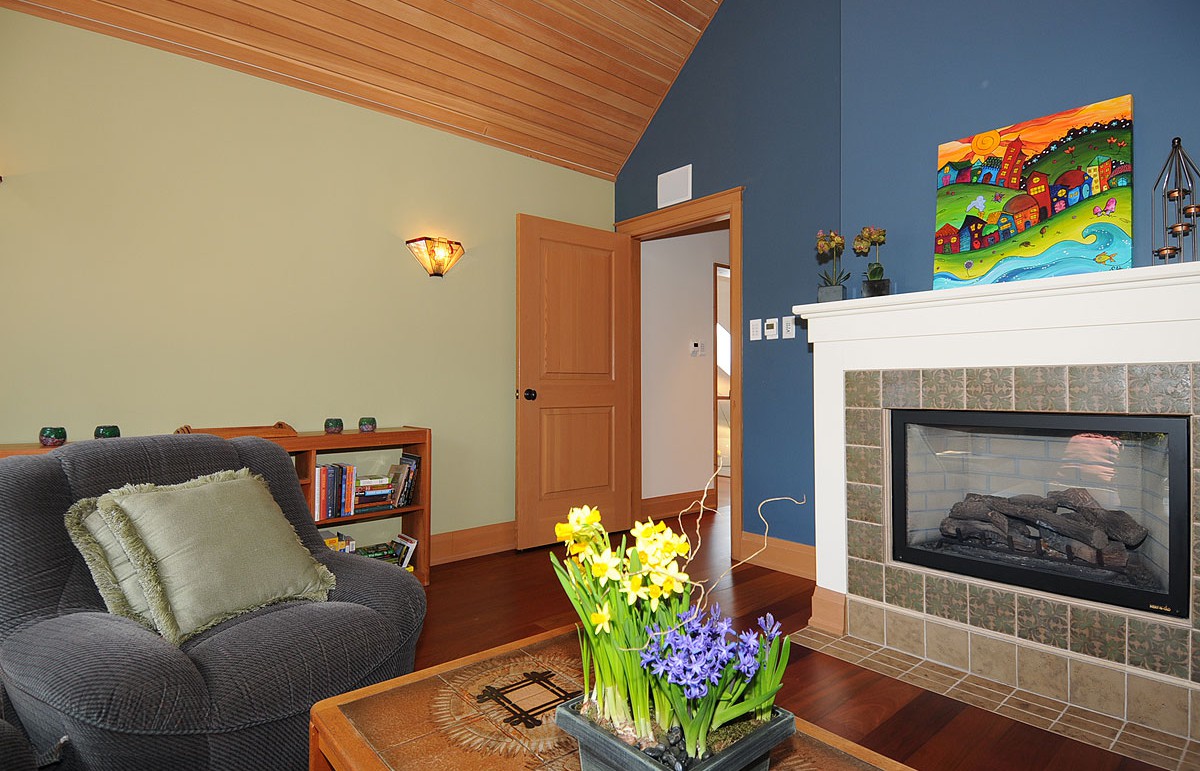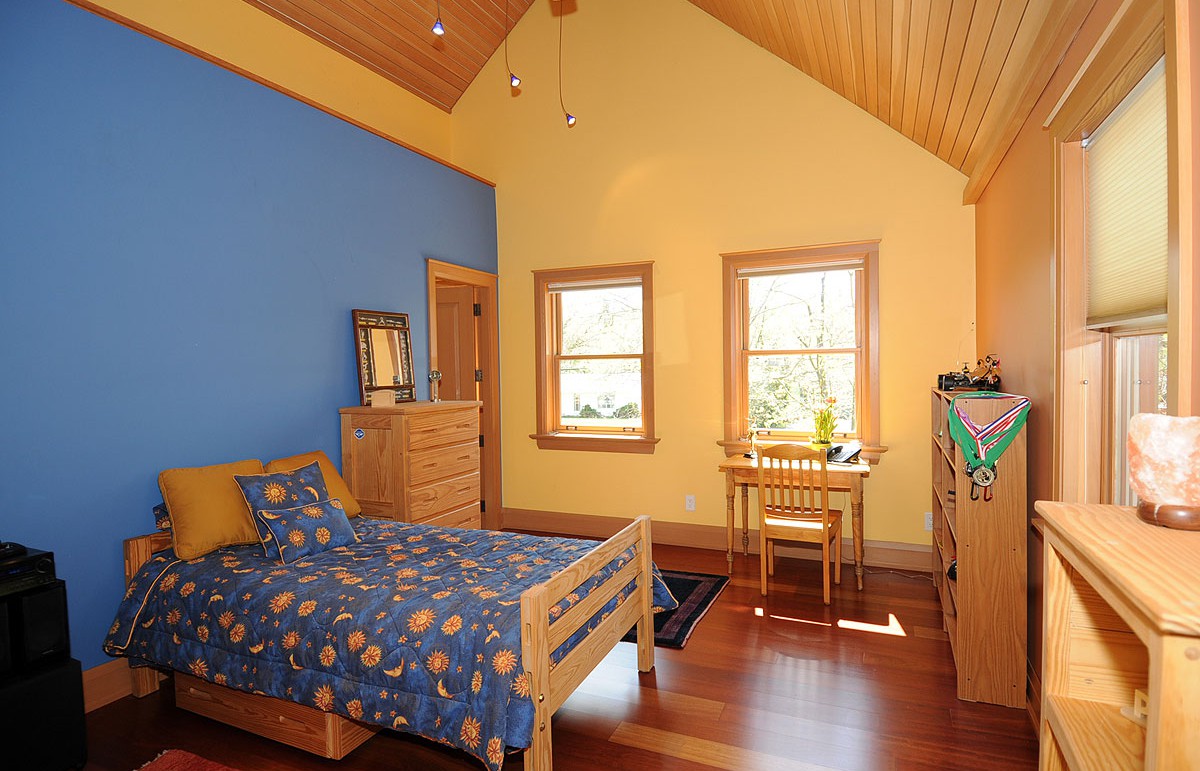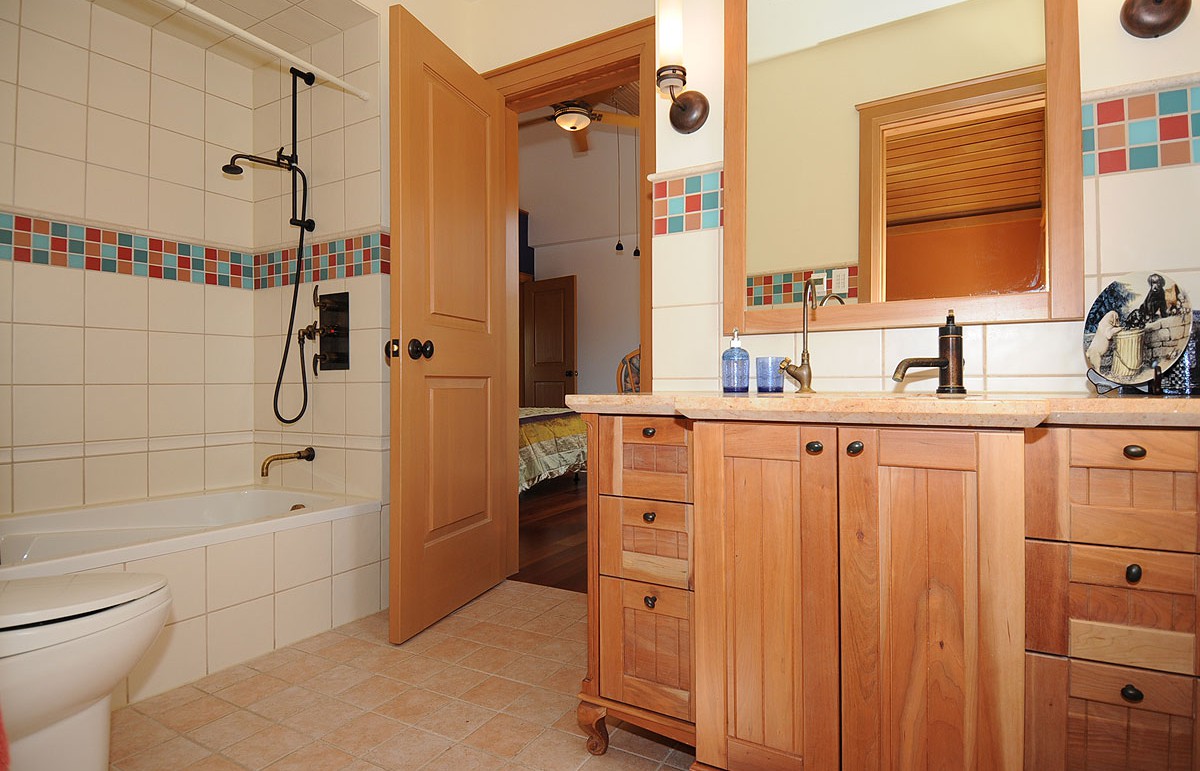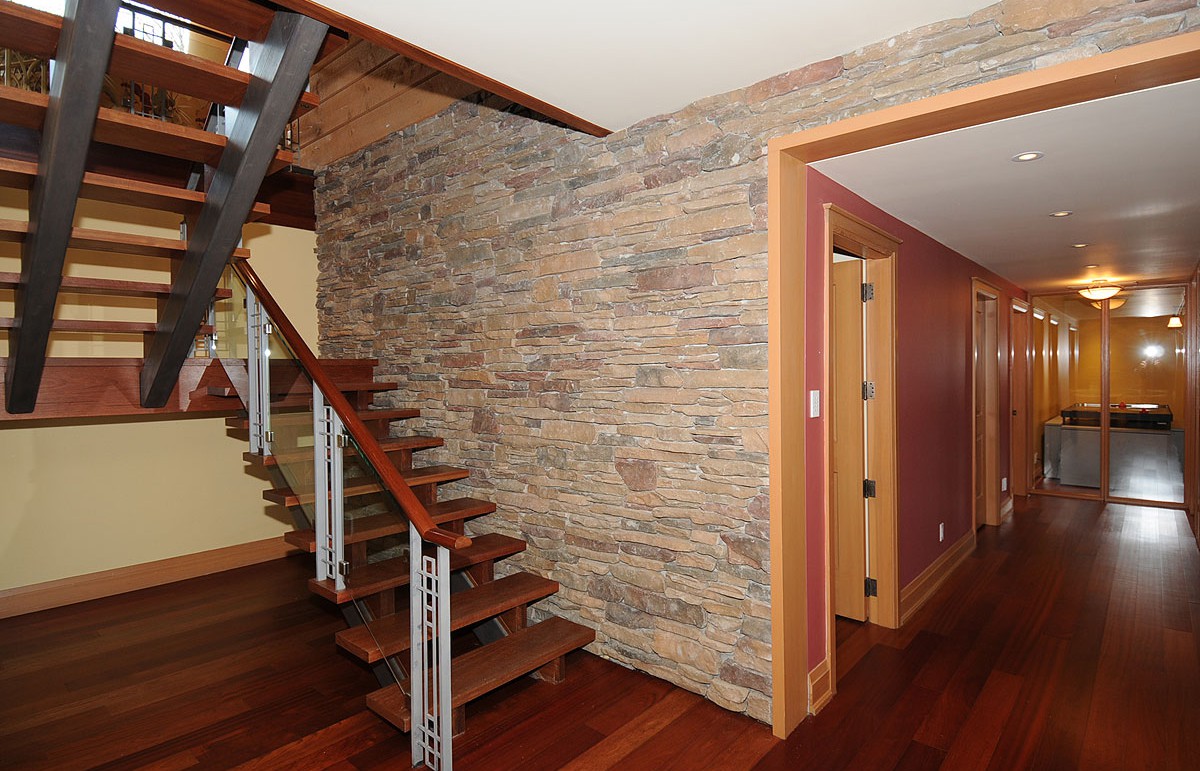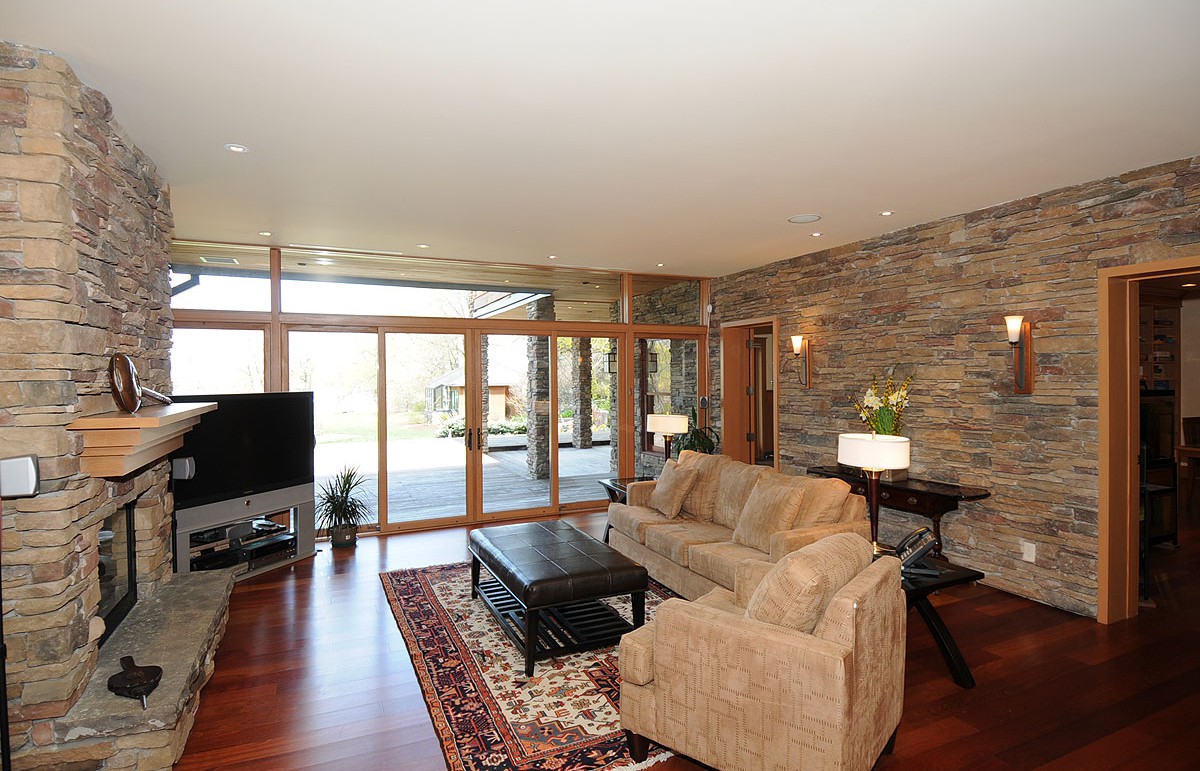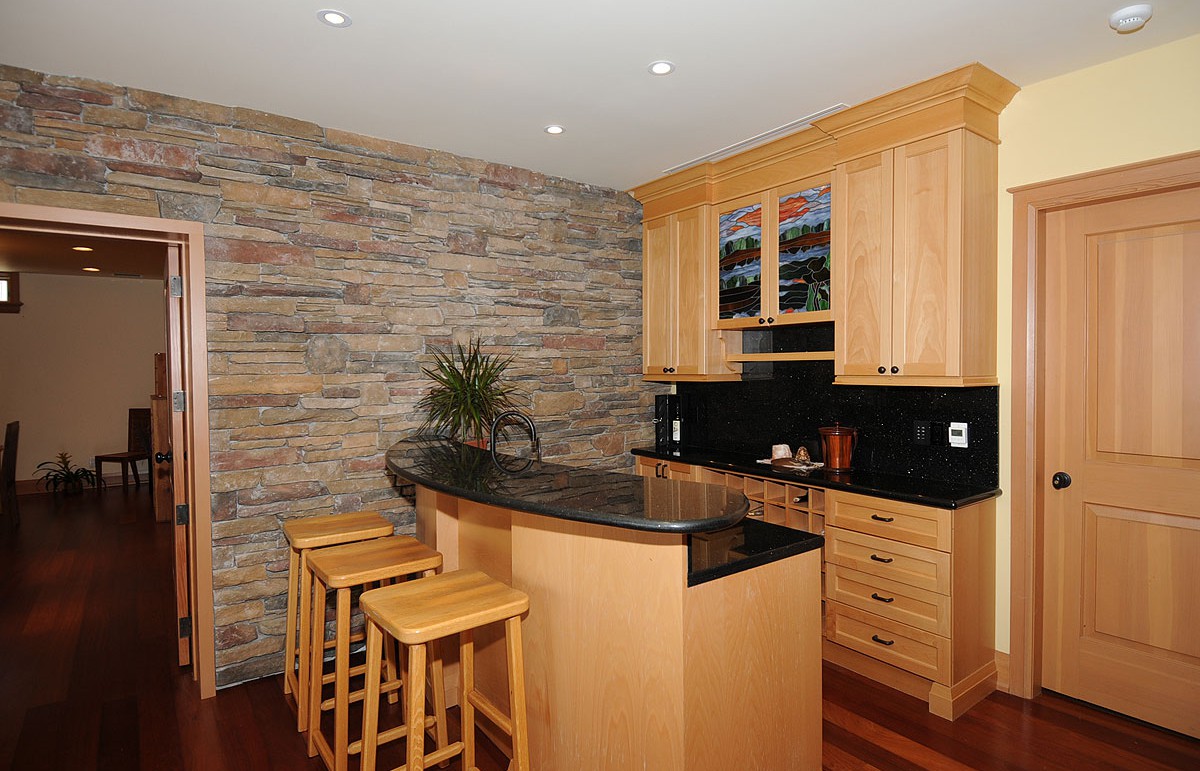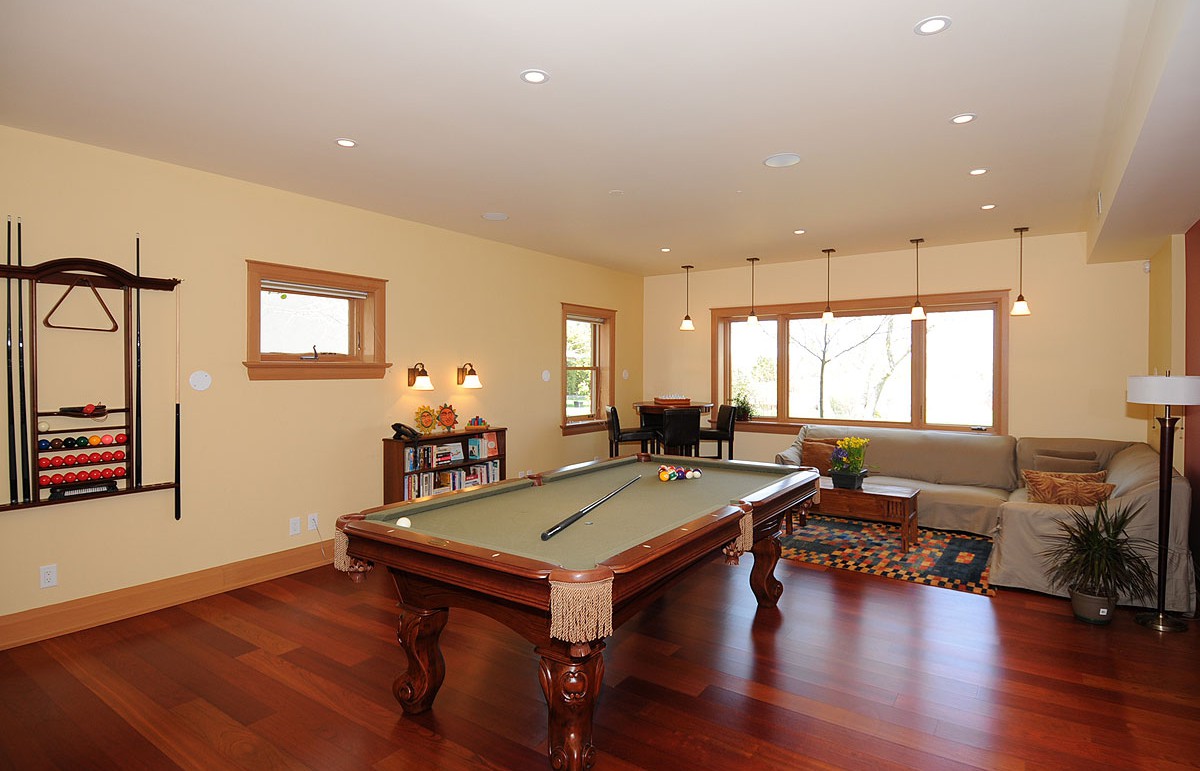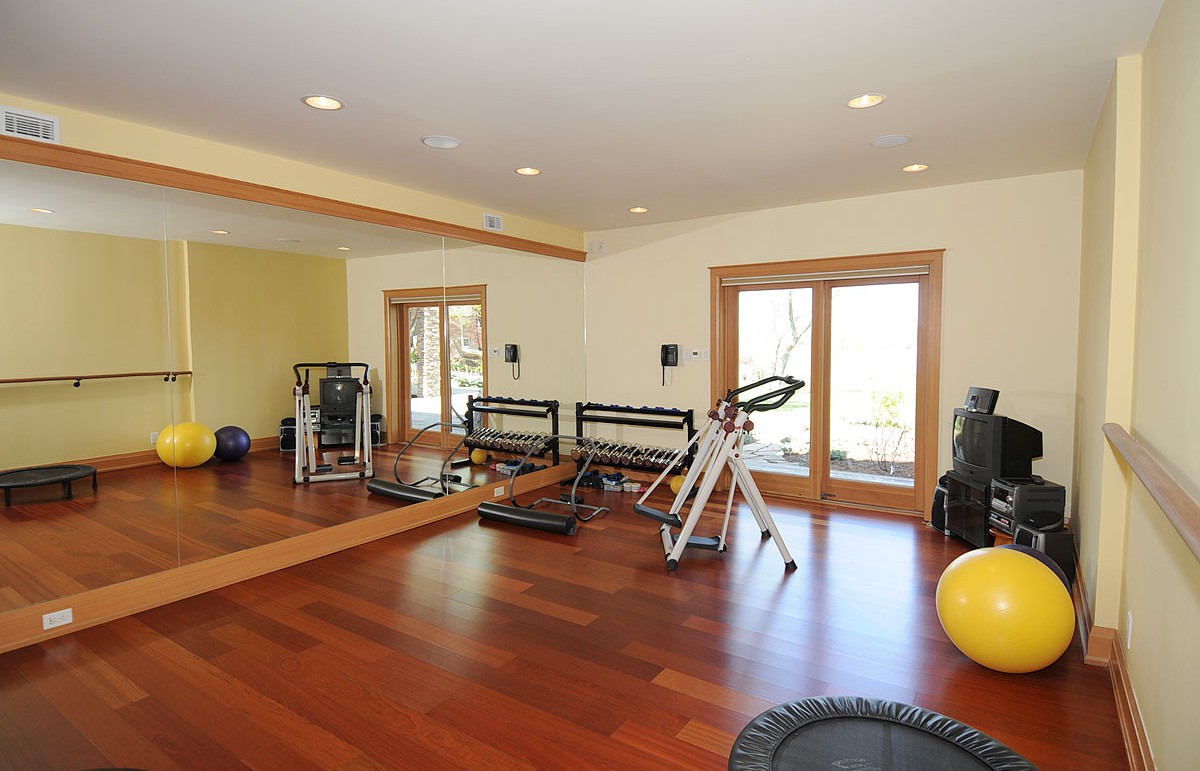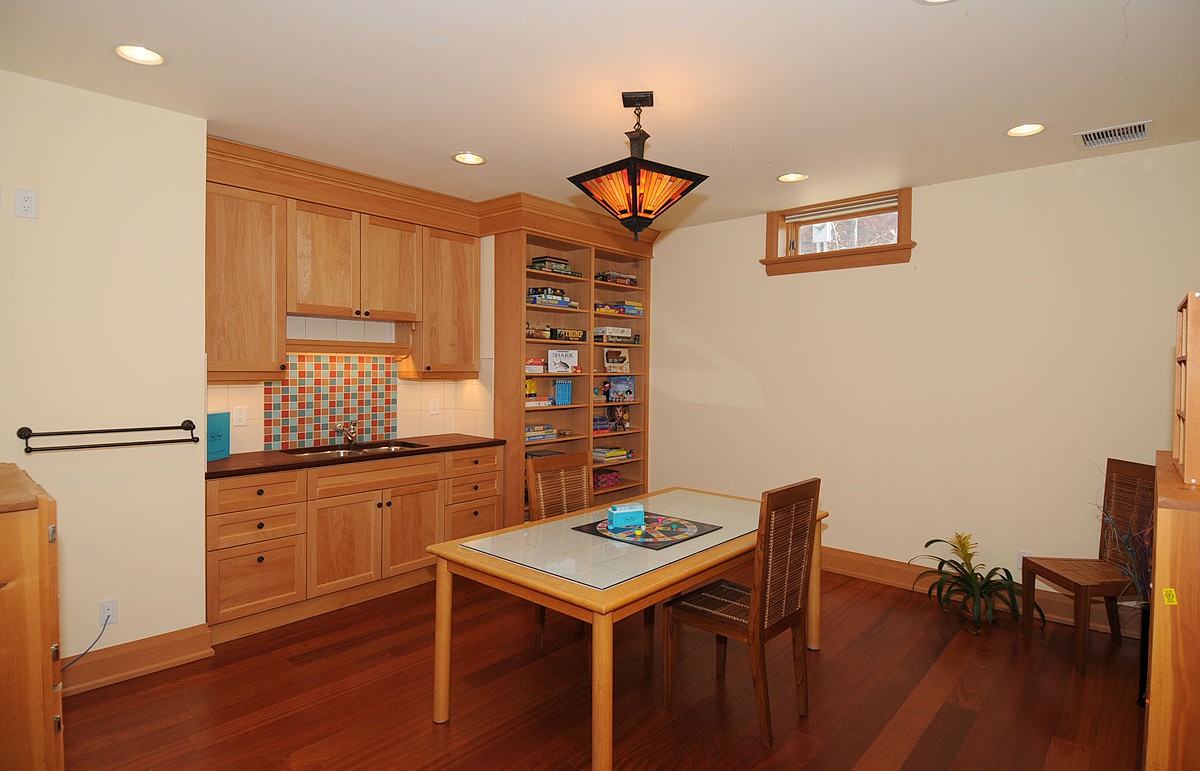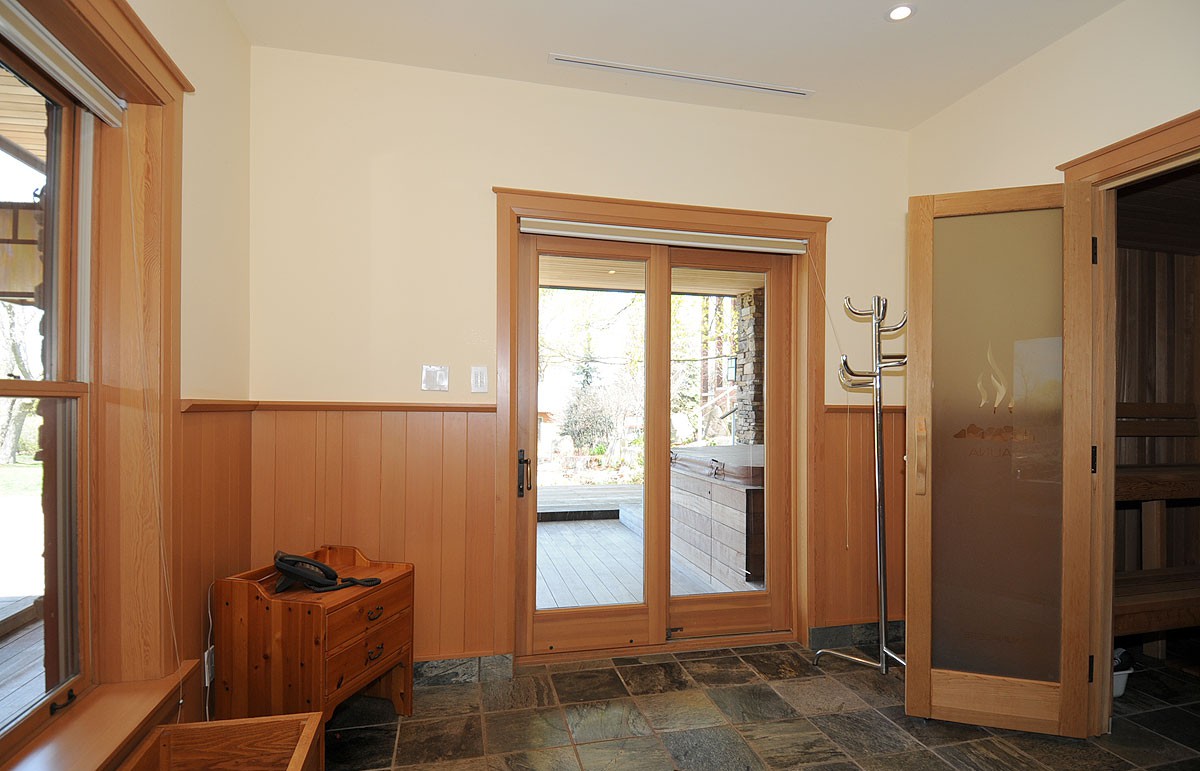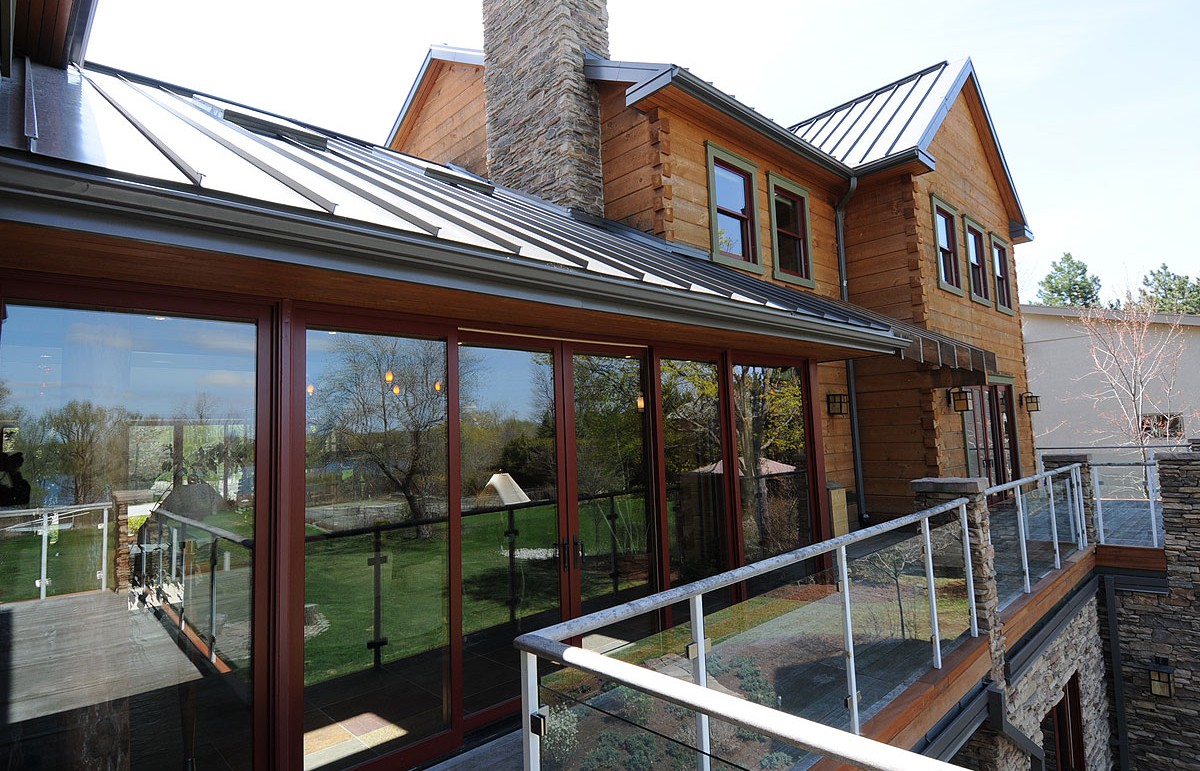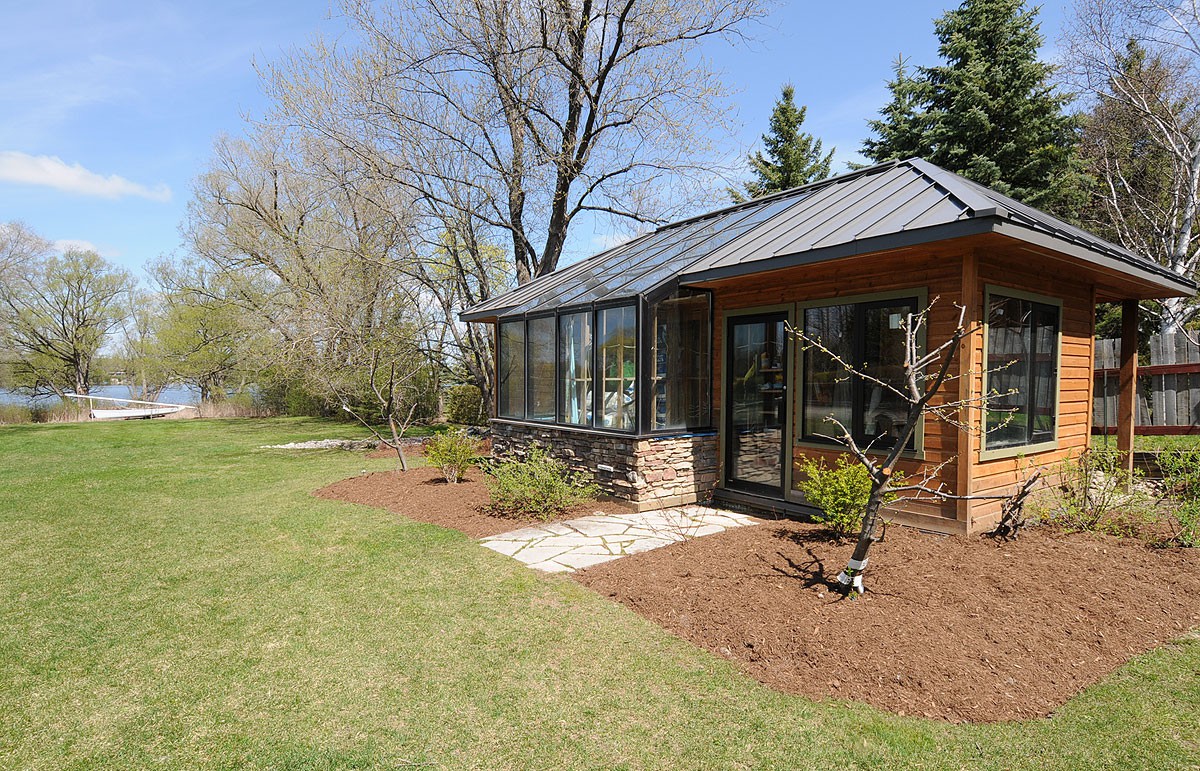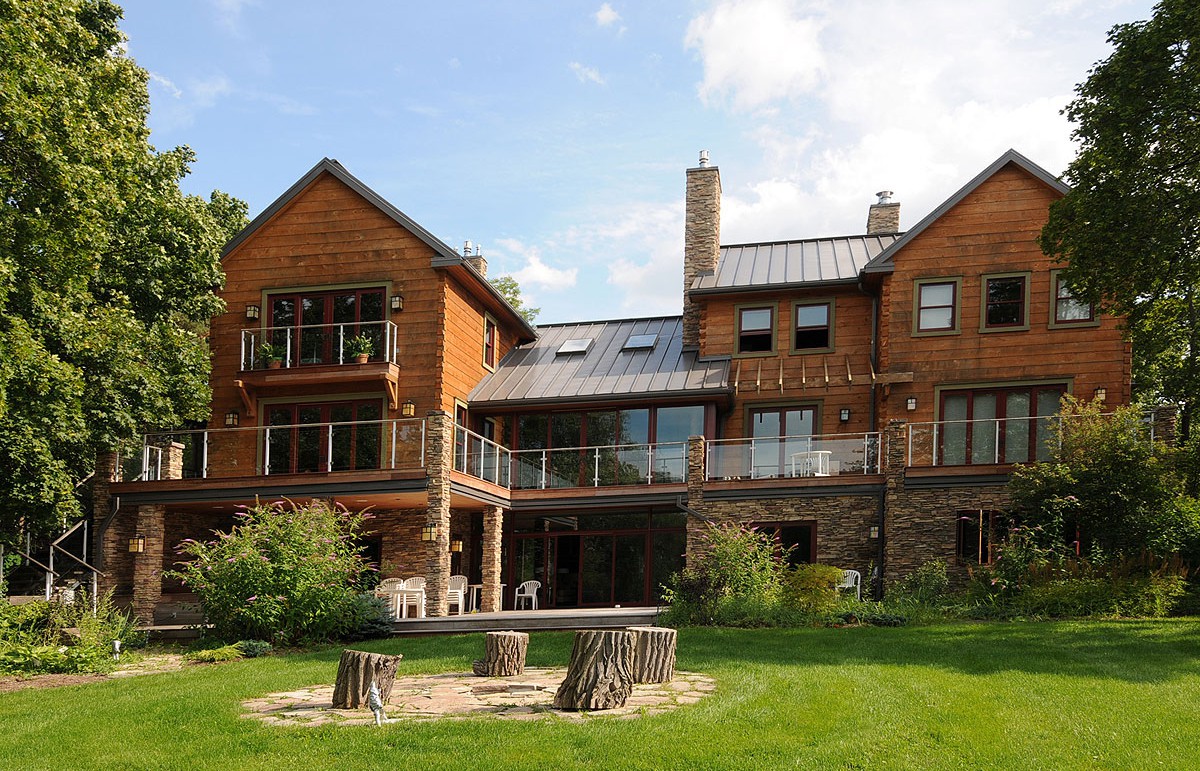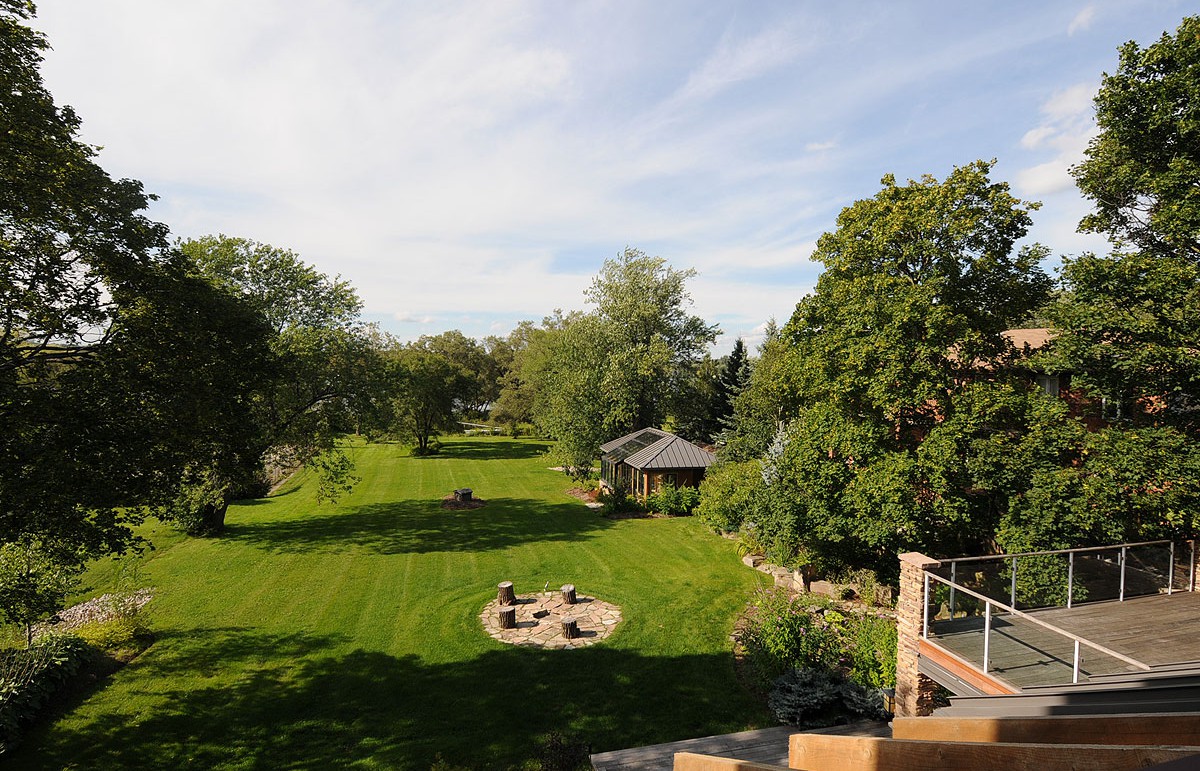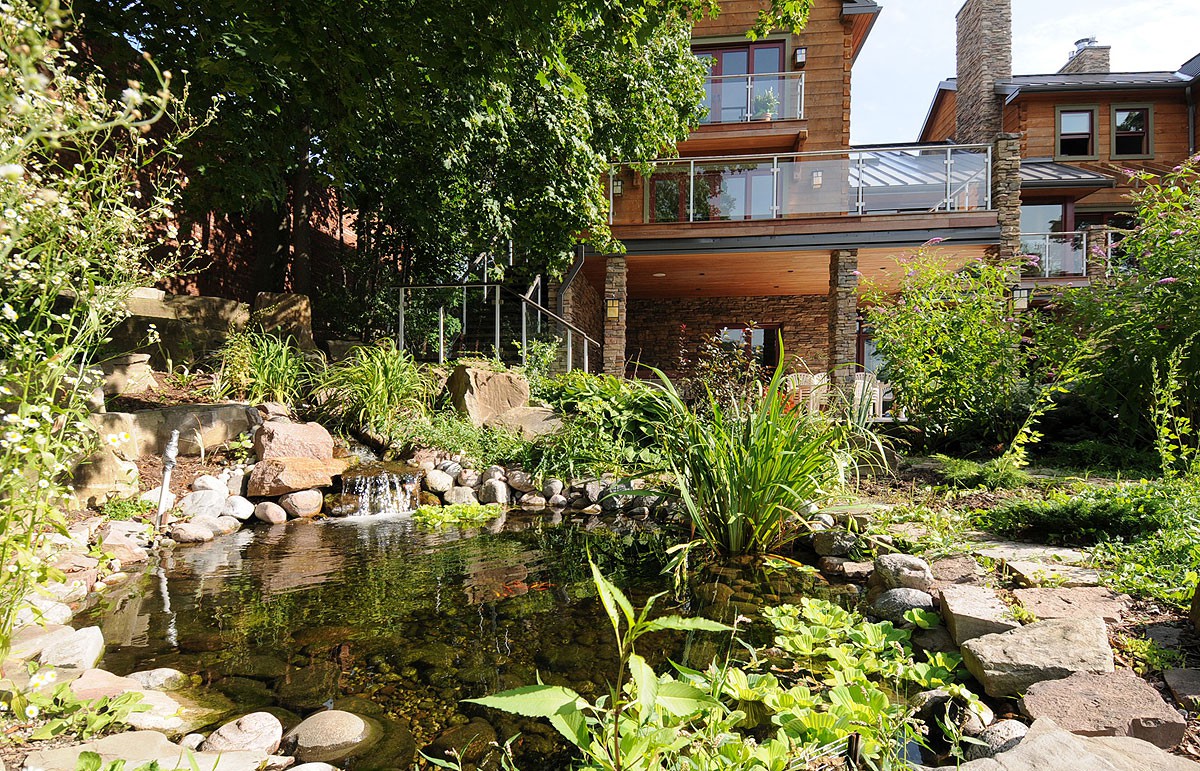 Sunset Beach Residence
Located on the shores of Lake Wilcox, the Sunset Beach Residence is  one of the most sophisticated projects we have worked on. The building structure is a combination of conventional wood framing, insulated concrete foundation walls, and composite steel / concrete hambro floor systems. It incorporates radiant heating with state of the art controls and fresh air systems. The electrical switches and devices, including motorized blinds, are all computer controlled. The insulation system is foam-in-place icynene. All of the materials and finishes have been selected because of their environmentally friendly characteristics.
The house is over 9,000 sf. in size on 3 levels and the project also includes a 450 sf. Potting Shed, a 400 sf. Aquatics Storage Shed and a Treehouse. Beyond the sophisticated technologies employed and Environmental considerations, what makes the house unique is its design. The home is designed as 2 separate traditional homestead type dwellings complete with log siding, stone foundations, steeply pitched standing seam metal roofs and double hung windows complete with traditional casings. The 2 houses are joined by a modernist link, with transparent curtain wall glazing and low sloped roofs.
To view this project on Houzz click here.