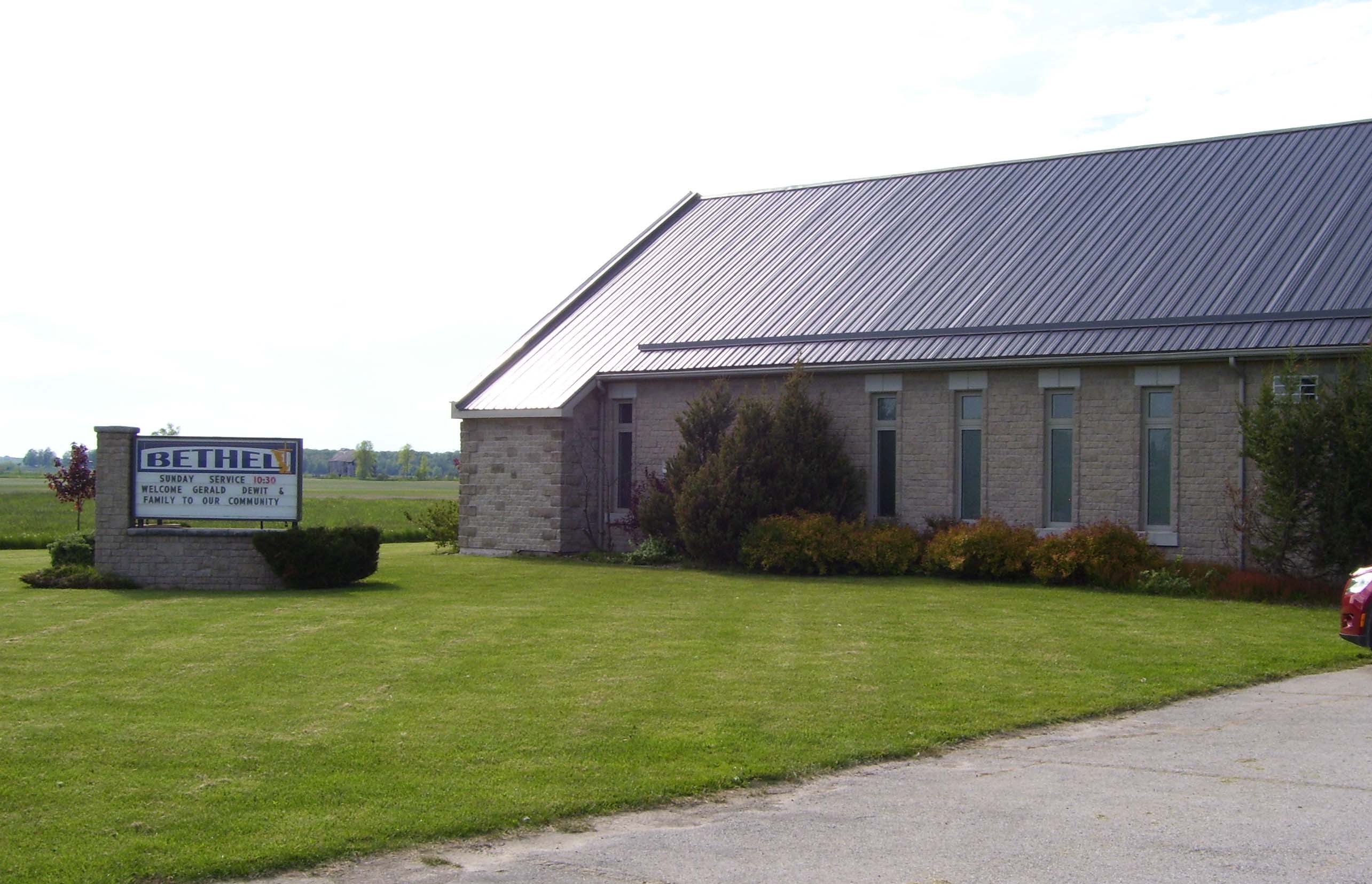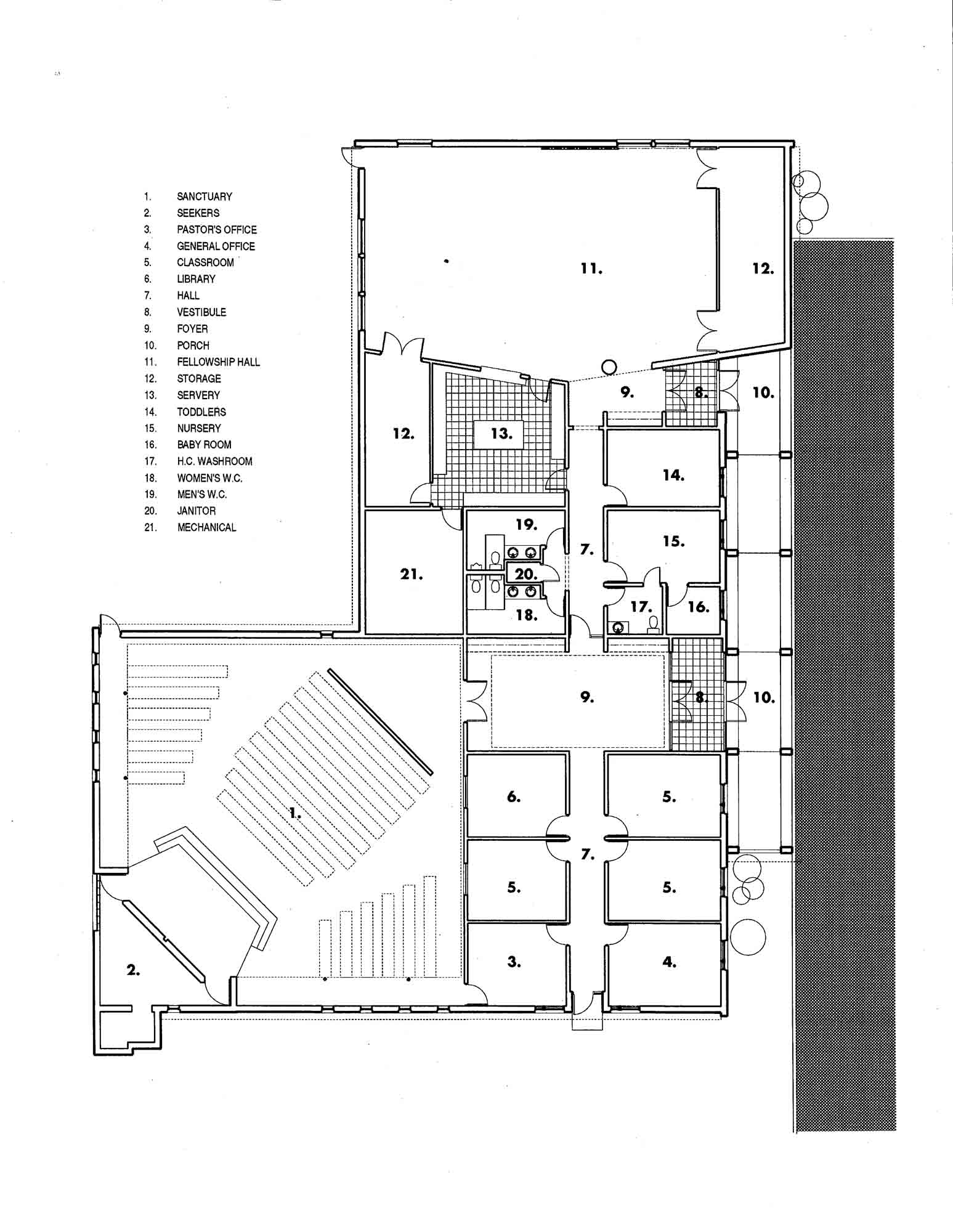 Bethel Missionary Church
The congregation of the New Bethel Missionary Church is presently raising funds to construct a new facility. The proposed church will be approximately 9,000 square feet in area. The design is organized in 2 wings, each with its own separate entrance, yet also sharing common areas. The first of these areas is the Sanctuary. The seating in this room is intended to be oriented on a 45 degree bias to create a more intimate relationship between the congregation and the pulpit. The ceiling in this area will be an asymmetrical vaulted profile with strip cedar cladding.
The second area is the Fellowship Hall which is intended to be a community oriented multi-purpose room. The ancillary areas include several classrooms, a library, and kitchen.
The building has been designed utilizing conventional technologies and materials which can allow for construction with volunteer labour. The building was clad in architectural block, local stone and profiled metal roofing.