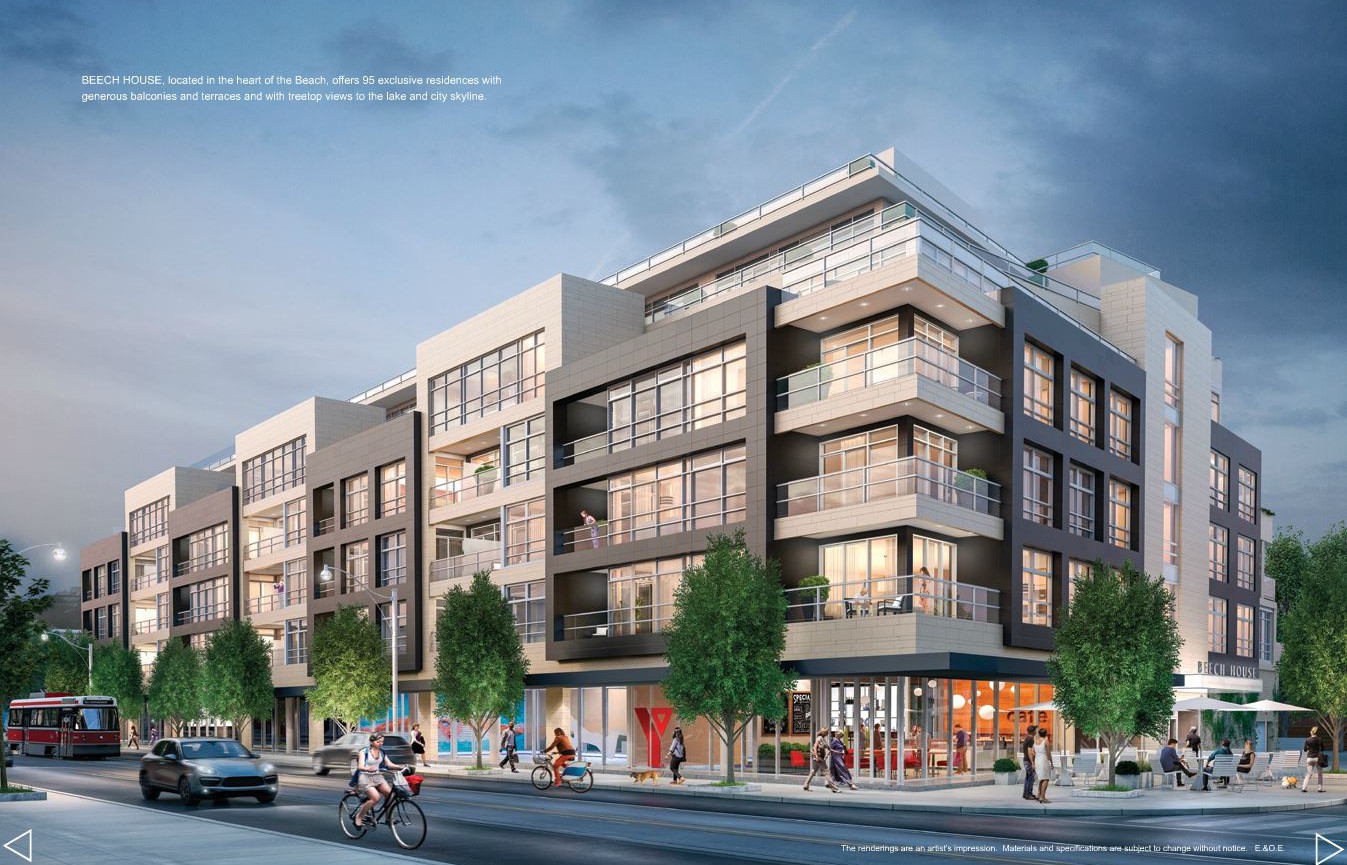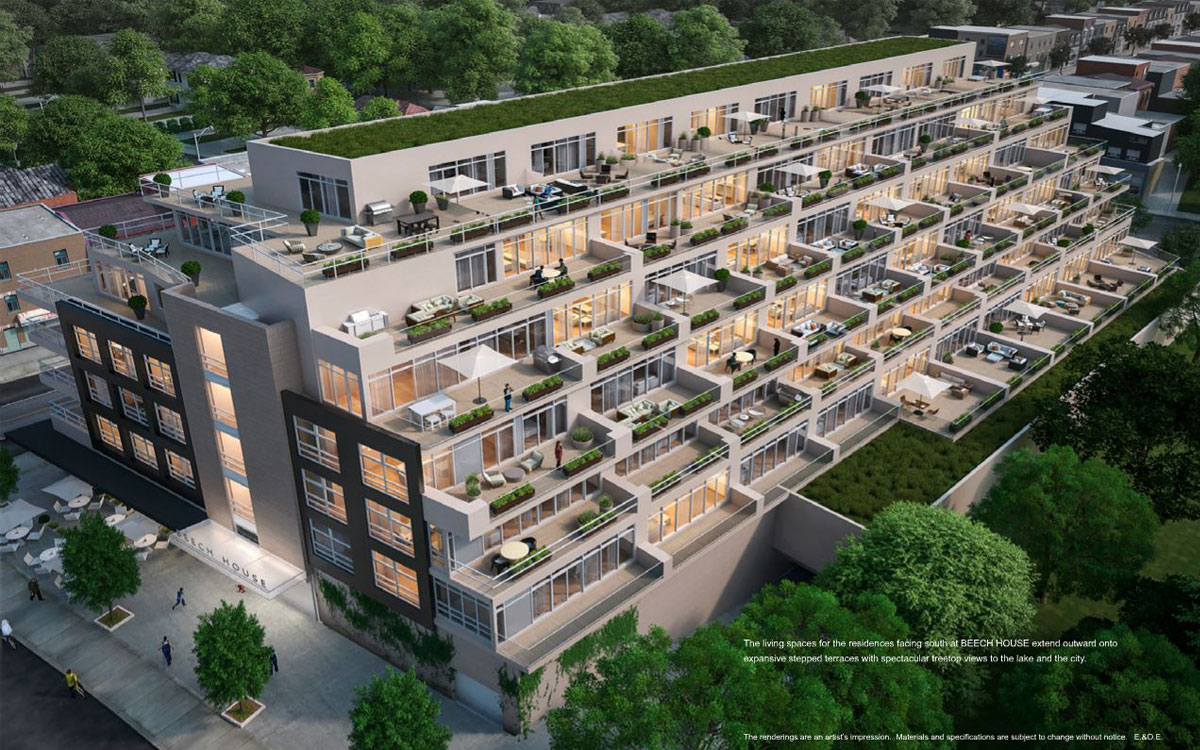 Beech House Condominium
Located in the upper beaches, the proposed multi use facility will host a YMCA, a café and 95 residential units. The design of the building actively engages its surrounding: the colonnade on Kingston Rd opens up the street and provides a visual connection to the activities that are taking place within the YMCA, while the stepped terraces on
the south of the building provide the residents a view that looks out onto Lake Ontario and Glen Stuart Ravine. The light stone and brick materials chosen help integrate the seven-storey building into the existing community, creating a modern building that does not feel out of place with its surroundings. The YMCA will host a full size pool and
gym, giving the community a well needed set of amenities.
Meanwhile, above grade, every residential unit is designed to be flexible and adapt to each resident's needs. Spacious layouts provide the opportunity to arrange and customize their unit to best fit each individual or family.
The design also encompasses several environmental initiatives such as:
LED lighting throughout all suites
High efficiency HVAC systems individually metered
Energy efficient lighting in garage
Individual Suite remote reading electric smart meters
Carbon Monoxide detector controlled garage fans
Tri-sorter garbage chute system
Energy Star kitchen appliances
Smart irrigation system
Secure Bicycle storage at garage level
"Dark Sky" Exterior Lighting
Extensive Green Roof
Parking spaces conduited for future electric car conversions